With the holidays coming up and throughout the year in general, I think sometimes picking out gifts is a lot of pressure. You want to put the effort into it but sometimes you just don't know what direction to go in. If you have someone who values and loves to travel in your life, they are definitely going to appreciate getting something that adds on to their obsession. Below are some gift ideas for the traveler in your life.
---
Gift Ideas for a Traveler:
Camera/Camera Strap/Camera Bag – getting a camera would be really pricey as it can cost up to $1,000 if not more, so this is reserved for that special someone in your life. Chances are the traveler in your life already has one plus some. If they do, I recommend a cute camera strap or a more trendy camera bag, so they don't have to carry the big bulky one.
Check out: LO and Sons Camera Bag
Suitcase/Travel Bag – Another pricier item on the list but highly needed for people who travel a lot. It is better to buy a nicer durable bag than to keep buying a cheap one because it is constantly wearing out.
Check out: Away Weekender Bag
Passport Holder – this is a good one because passports are important and having a safe place to keep them is essential. Many passport holders come with pockets inside, so you can keep your IDs and other tickets all in one place. Super convenient for your traveler to stay organized.
Check out: Anthropologie Passport Holder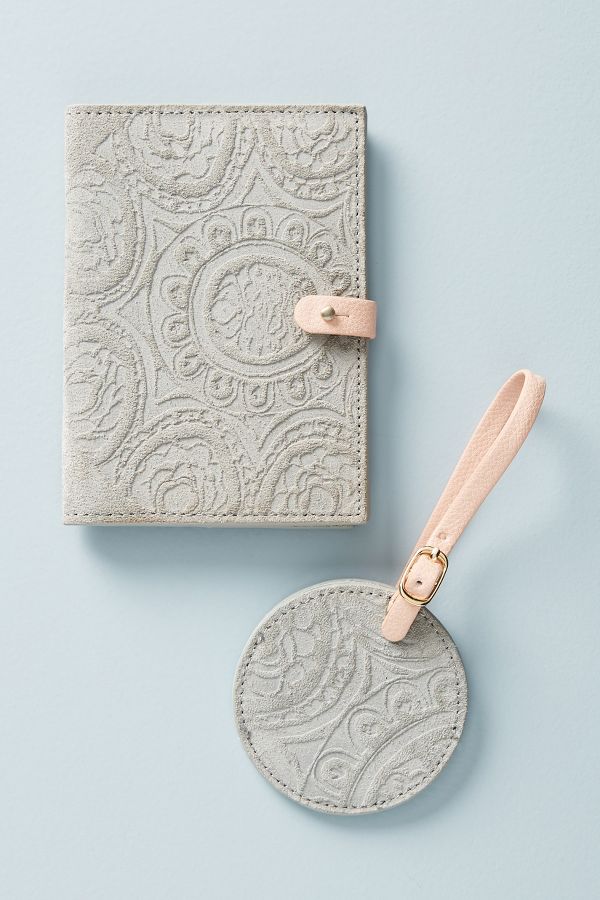 Travel Magazine Subscription – this is for some major travel inspo. I am constantly reading magazines, articles and blogs to learn and discover new places.
Check out: Conde Nast & Travel and Leasure
Travel Subscription Box – I have come across some of these recently and found some really cool ones. Basically, there are subscription boxes you can order that have monthly or quarterly gifts and products related to travel in them.
Check out: Wander Away Subscription Box
Globe/Scratch Map – I have both of these items and it is just a daily reminder of how much more in the world I want to see which feeds my wanderlust.
Check out: Newverest Scratch Off World Map
Travel Journal – this is a really great gift for those that love to write as well. It gives them room to describe their thoughts on their favorite destinations or just jot down some places they have been and seen.
Check out: Barnes & Noble Travel Journal
GoPro – this is for the adventure junkie. Again, more on the pricier side but I love my GoPro. It is such a great item to have on my travels because it is small, easy to pack and so simple to use. Plus, you have ones that you can use underwater and it has extras you can purchase for all your adventures.
Check out: GoPro Hero 7
Jewelry/Clothing/Mugs – this is to remind them of their favorite place. You can get shirts, necklaces, mugs, or just about anything travel related and I can ensure you it will brighten up your travelers day.
Check out: Francesca's World Map Necklace
A Trip – ok this is a big one, but if we're being honest here…what does a traveler like more other than to travel. So why not fill your wanderlust and join your traveler on a trip they will probably never forget.
---
Hope this gives you some great ideas on what to get for the traveler in your life. Let me know in the comments what gifts you have bought or received that you absolutely loved.
***this post is not sponsored, these are just suggestions and my own personal opinions of items I like and think would make great gifts.
Happy Travels – xoxo Dre <3